"I guess, when you're going through something that horrific, you aren't thinking clearly, because I just wanted to run through and make sure everyone was out. I thought I was Super Woman, going to save everything and everybody," said Patricia.
Oct. 24, 2013 was a routine morning for Patricia Perkins. The 44-year-old beautician from Little River, SC, was getting ready for work when she noticed it was a bit cold in her townhome. After letting one of her cats out onto the back porch, she plugged in a space heater, unaware the extension cord she was using had been caught under the couch and damaged.
"As soon as I plugged it in, the extension cord sparked and caught the sofa skirt on fire. Within seconds, the whole back end of the sofa started going up in these major flames," said Patricia.
She called 911 and attempted to put out the fire herself, but it was too late. The fire was already out of control, and she wasn't the only one in danger. Patricia's mother, who was visiting at the time, was asleep in the spare bedroom.
"I ran in there, and she was sound asleep, so I started screaming, 'Get up! Get up!' I grabbed her by her arm, pulled her out of the bed, and pushed her all the way out of the house," she said.
With her mom safely out of harm's way, Patricia went back into the inferno to rescue her four cats. But she was unprepared for the thick, dark smoke that had filled the house. Disoriented and struggling to breathe, she passed out only a few feet from the back door.
When firefighters found her, Patricia was severely burned, but alive. They pulled her from the burning building and managed to save one of her cats, as well. In fact, it was the same cat she had let out onto the screened in porch earlier that morning.
Patricia was life flighted to the Joseph M. Still Burn Center at Doctors Hospital in Augusta, GA, where she was admitted under the care of Dr. Fred Mullins. However, her injuries were so severe, the burn team didn't think she would live to see the end of the week.
"I had third-degree burns on 30% of my body. All of my face, neck, both of my arms from my shoulders all the way down to the tips of my fingers had been burned. They gave me about three days to live," she said.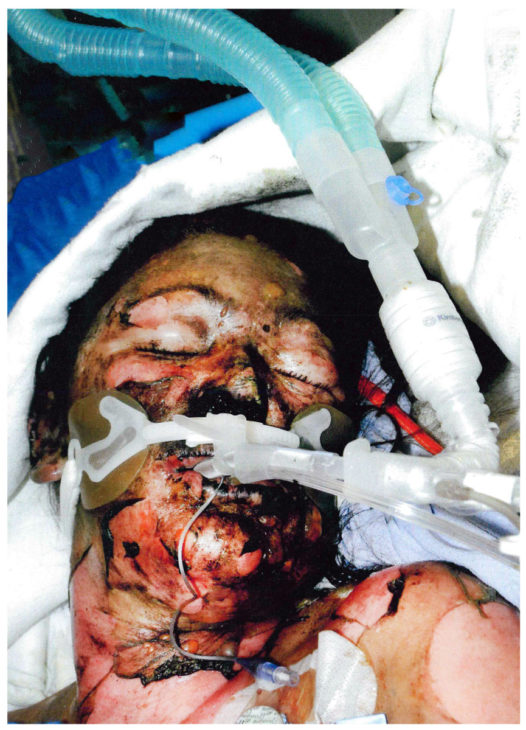 But Patricia beat the odds. The three days passed, and she continued to progress, eventually waking up from her medically-induced coma. Although her health improved by the day, it was still an uphill battle for Patricia, who was having a hard time adjusting to the changes to her body and her life now that she was awake.
"You don't really know how weak your legs are from laying in the bed that long. It was a struggle learning how to do everything over again. Learning how to feed myself again. How to write. I couldn't even open my mouth to take a bite of a hamburger or anything. It was really hard," she said. "And around the same time, my husband ended up leaving me. And he never did come back."
After months of treatment and healing, Patricia was released from the burn center to further recover back in South Carolina with the help of her mother and grandmother. It would take years of therapy and reconstruction to get Patricia back to living her life due to the stiffness, pain, and loss of function associated with her severe hypertrophic scarring. Physical and occupational therapy helped in some degree to restore flexibility to her arms and hands, but she required laser therapy to supplement her rehabilitation.
"I couldn't use my hands and my arms used to be like bricks. The skin on them was just so hard. Laser therapy helped flatten the scars, make them less red, and soften them," she said.
Today, Patricia has everything she didn't think she would be able to have after the accident: her salon, her cat (Trevor) who survived the fire, and a loving husband.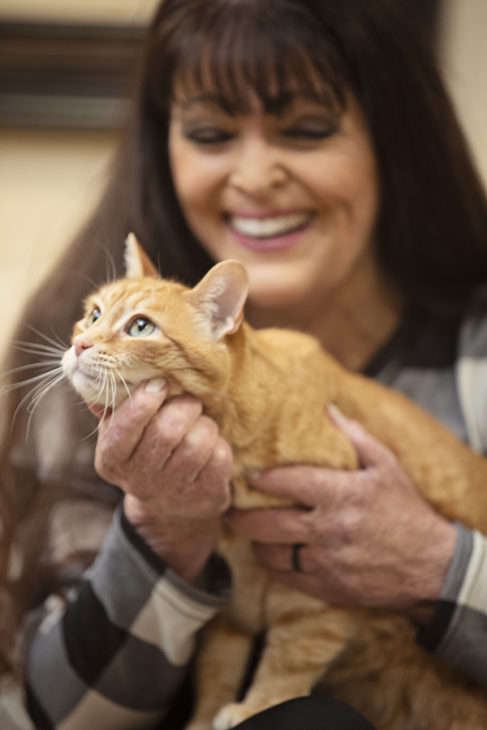 "I'm able to run my salon again. I got my house built back. I was able to get Trevor back after two years. And the love of my life came into my life. I cut his hair for 20 years. Come to find out, he had been in love with me for the whole 20 years. He asked me out on a date and, on the first date, he proposed to me," said Patricia.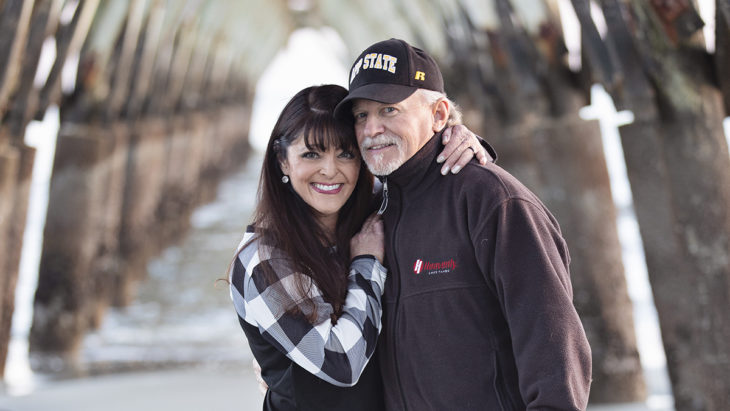 "It's so amazing how life can still be wonderful and grand even after you've been through a horrific accident."
As hard as life was and as great as it is now, there is one person she wishes was still around to celebrate with her—one person she wishes she could thank just one more time: her surgeon and founder of Burn and Reconstructive Centers of America, Dr. Mullins.
"Every time I would see him, I would say, 'Thank you, Dr. Mullins. Thank you for saving my life.' Because it was such a big ordeal for me. I know I couldn't have lived if it wasn't for him," she said. "And he would always say, 'That's just what we do, Patricia.' And I know it is. I just wanted him to know what a hero he was in my eyes."
Click here to watch a video of Patricia's story.