JMS Research Foundation
The Joseph M. Still Research Foundation, Inc. is a not-for-profit, private organization affiliated with the Joseph M. Still Burn Center created to develop clinical research to improve the care of burn patients, to develop educational programs for members of the Burn and Wound Team, to provide assistance and teaching in burn care to under-developed countries, in response to burn disasters in particular and to disseminate new knowledge in epidemiology and management of burn-associated injuries and wounds.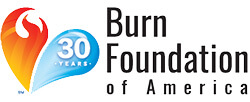 BFA
Burn Foundation of America provides compassionate assistance to the families of patients treated across Burn and Reconstructive Center of America's national system. The Burn Foundation of America helps families with loved ones undergoing burn care treatment with travel and housing, depending on location, and assists the patient with non-medical expenses related to follow-up care.