Dr. Fred Mullins's contributions to healthcare in Mississippi were recently honored during a special ceremony at Merit Health Central in Jackson, MS.
During the Oct. 8 ceremony, Mississippi State Rep. John W. Hines, Sr., praised Dr. Mullins, the late CEO of Burn and Reconstructive Centers of America. He credited Dr. Mullins with bringing burn care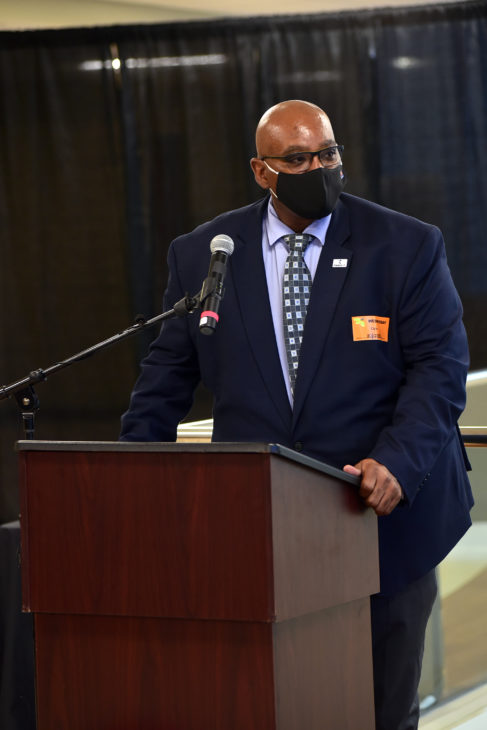 back to Mississippi in 2008, commending his compassion for Mississippians and his passion for treating burn patients. Rep. Hines, the son of a burn nurse and a former burn patient himself, said his firsthand knowledge of what it means to care for burns and why specialized burn care is important provided a special connection with Dr. Mullins.
"When I had the opportunity to meet Dr. Mullins, and we had a conversation, I understood his passion for care. And I was excited and elated that Mississippi had someone who understood what it would take to make people whole again," said Rep. Hines with his hand on his chest and speaking directly to the family of Dr. Mullins in attendance at the ceremony. "Mississippi is honored and so proud to have had him as a part of our lives, and his legacy reaches far beyond what we could ever imagine and hope for. So, thank you on behalf of Mississippi."
Rep. Hines presented a special framed proclamation to Dr. Mullins's family and the hospital, honoring his life and legacy as not only a burn surgeon but a champion of burn care.
Today, the JMS Burn and Reconstructive Center at Merit Health in Jackson, MS treats thousands of patients each year who suffer from burn, wound, and extremity injuries.
"From the Merit Health side, we want to say we are so honored to have been a part of his journey, to be a part of his vision, to be a pa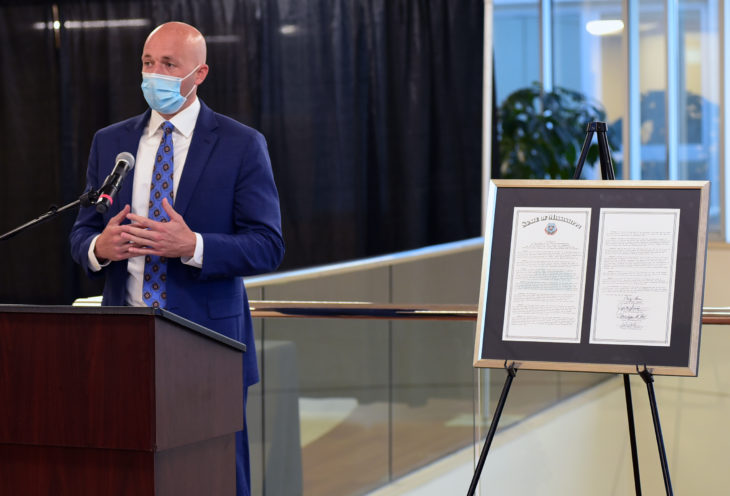 rt of his legacy," said Barry Moss, CEO of Merit Health Central. "It really is amazing how much he has—from Augusta, GA—touched the entire state of Mississippi and made it a better place."
Dr. William C. Lineaweaver, Medical Director of the JMS Burn and Reconstructive Center at Merit Health Central, closed the ceremony by reflecting on his colleague.
"Fred was my boss, my teacher, my colleague, and my friend. I'm very privileged to have known him in all those ways" he said.
Others reflected on their relationship with Dr. Mullins and the lasting legacy he left in Mississippi.
"We definitely shed a few te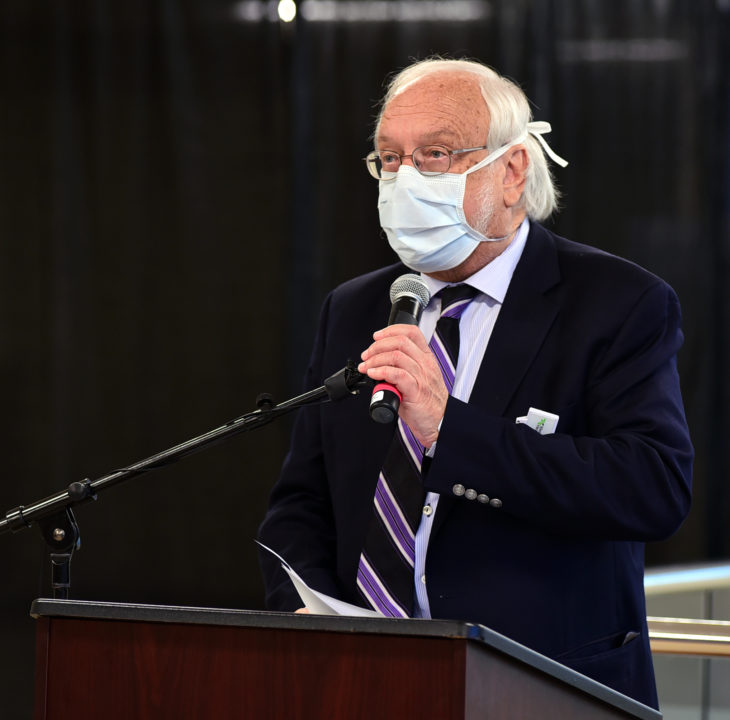 ars here in Mississippi today," said Nurse Practitioner Kelley Farner, who has worked at the Mississippi burn center since 2009. "I  realized one of my colleagues never got to meet Dr. Mullins, but I told her, 'That's ok, your presence here is because of him.' I am so honored to be a part of this organization, to have been trained and mentored by Dr. Mullins, current BRCA CEO Dr. Claus Brandigi and lead mid-level practitioner Beretta Craft Coffman, PA-C. Most of all, I'm proud to stand with all of you and provide the  most outstanding burn/wound/hand care in the country. Our presence here is because of him. We are his legacy."