Gasoline fires are unlike any other thermal burn mechanism. Once the liquid accelerant or the fumes catch fire, the flames can be quick to spread and difficult to extinguish, and if the gas splashes onto anyone nearby, severe burns can happen in a matter of seconds.
"Stop, drop and roll doesn't work if you're saturated in fuel," said burn survivor Nick Gorman. "They don't teach you that in school."
On February 28, 2020, Nick Gorman was working on a car in his garage when gasoline fumes ignited and exploded, sending liquid flames soaring across the garage and onto most of Gorman's body. On fire, Gorman stumbled to his front yard, where his neighbor saw him and ran over with the water hose.
"He was hosing me off, and when he got one spot of me put out, he would move the hose to another. I guess it kept jumping and reigniting," Gorman said. "After a little while, he finally got me put out."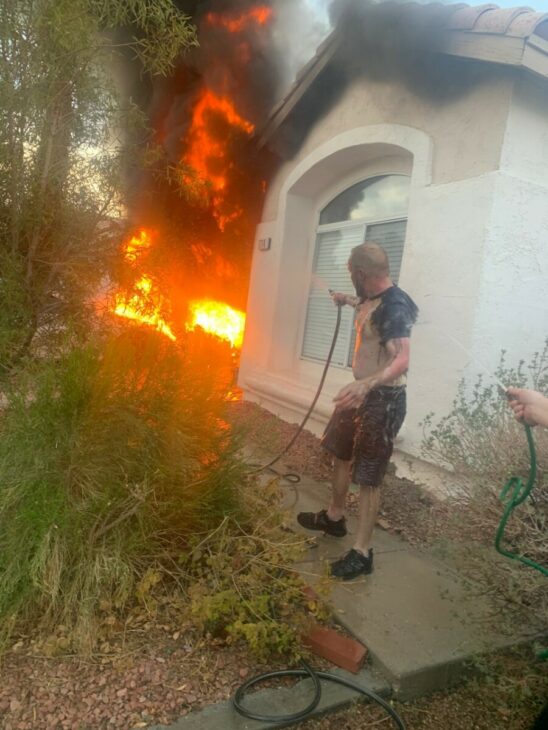 While the neighbor continued to hose down a smoldering Gorman, the garage became an inferno spitting flames at his other cars in the driveway. A second car began to burn as Gorman ran to get his water hose, but there was little that could be done. The fire had consumed the garage, and there was nothing he could do but sit and watch his house burn as the first responders arrived.
Due to the adrenaline, shock and severity of the burns Gorman had suffered, he wasn't in pain and initially believed he didn't need to go to the hospital. After some convincing from the paramedics, the Las Vegas, NV, native was rushed to Burn and Reconstructive Centers of America (BRCA) of Nevada, where he was treated by Burn Medical Director Dr. Jay Coates and Dr. Jeroen Balledux.
"We did what we are trained to do for burns of his size," Dr. Coates said. "We dressed all his burns, got him resuscitated and, within 24 hours, we had him in the operating room and were resecting his burns."
Gorman had suffered second- and third-degree burns on 65% of his body. He required skin grafts on the entirety of his left arm, portions of his right arm and most of his chest and back. His healthcare team placed him in a medically induced coma for the initial three weeks of his care to give his body time to heal and reduce the associated pain.
Gorman recovered in the burn center for two and a half months as he underwent several surgical procedures and worked to rehabilitate his weakened and damaged muscles. In the years since his injury, he has undergone more than 40 acute and reconstructive procedures.
"A lot of those were laser surgeries," Gorman said. "I think I've had 18 laser surgeries, six on each arm and six on my chest just to soften and break up the scar tissue to help with mobility."
However, the most significant impact on his mobility was the contracture that limited the extension of his left arm. Burn scar contractures are areas of tight scar tissue that inhibit the flexion and extension of joints. Contractures commonly form on major joints such as the arms, fingers, neck and legs. They can severely limit mobility and usually require laser scar therapy or contracture release to relieve the tension in the area.
"My left arm where my elbow was supposed to bend was so tight; I could probably get like a 45° angle out of my arm, where I would need another 45° to get it straight," Gorman said. "I was walking around like I was wearing a sling or something. It was a relief when Dr. Balledux did a contracture release on it. He just kind of cut it and stretched out the skin, and let it stay open for about a month with a vacuum pump."
Reconstructive procedures such as laser scar therapy and contracture release are common among burn survivors to help improve their overall appearance and function. Regardless of whether a burn injury is extensive or minor, the mental and physical impact can be felt for years after the incident, and the burn care team minimizes these impacts as much as possible. For Gorman, this meant giving him back the mobility in his left arm, enabling him to hold tools and go back to working on cars—if only it were as simple as that.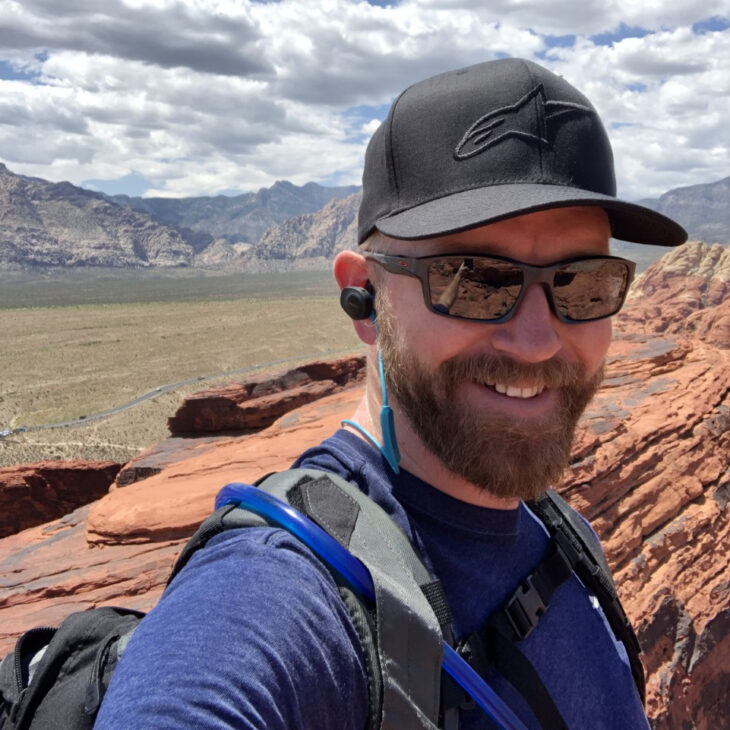 "I can't be outside for too long because, for the most part, most of my upper body doesn't sweat, so I just overheat really quickly," Gorman said. "I'll be out there for ten minutes and get sunburned."
Many short-term and long-term side effects come with burn injuries, and, while reconstruction can help with some of them, many have to be managed in other ways. Gorman says he manages his by limiting his time outdoors and wearing long-sleeved compression garments. Though he has been through a lot and continues to have surgeries as scar-related complications develop, he goes about it the same way he did before his accident: with a positive attitude and a thankful spirit.
"I figure I'm always cheery and might as well not let this change my attitude about it," Gorman said. "Dr. Coates was phenomenal. He was always really good at keeping me updated about what's going on, what he planned to do, wanted to do, and all that stuff. It was a very positive experience."
---
Further Information
For more information about fire safety or thermal burns, please visit our website at www.burncenters.com. If you are suffering from a thermal injury, please don't wait to seek help. Call our experts 24/7 at (855) 863-9595 for your non-emergent needs. For emergencies, please call 911.
For more information on thermal burns, please click here.
To read a similar story, please click here.